If my membership card has expired, will I be able to transfer my loyalty points to the new membership card?
Yes, the points in the expired card will be transferred/extended automatically to the new VIP Membership card as long as the new VIP Membership card is activated using the SAME mobile number and renewed within 1 month after it has expired.
Accumulated Loyalty Points will be invalid if VIP Card has expired for more than 3 months.
You may head down to any of the Pet Lovers Centre or The Pet Safari stores for the renewal.
Step 1: Activate your VIP card through our website
Step 2: Follow the onscreen instructions, enter Registration Code and your Mobile No.
Step 3: Enter the One-Time Pin (OTP) sent to your mobile phone via SMS
Step 4: Complete the VIP Card activation by filling in your personal particulars and click "submit"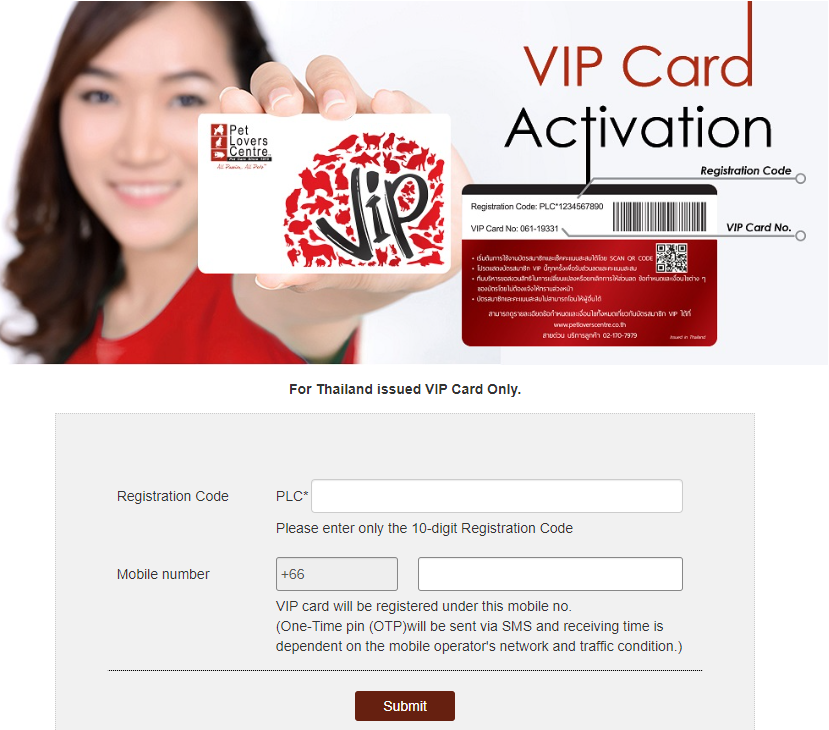 For membership related enquiry, you may contact us for further assistance.